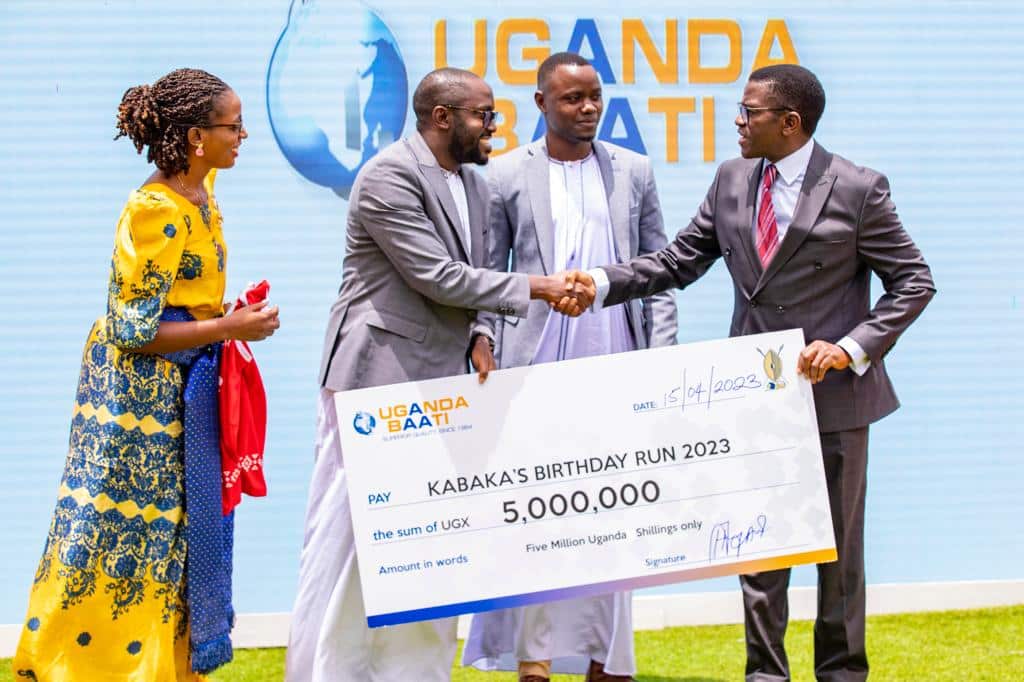 Uganda Baati Takes part in Kabaka Birthday Run in Efforts to Fight HIV/AIDS in Uganda.
Kampala, April 17, 2023 – Uganda Baati, the leading manufacturer and supplier of quality building solutions in Uganda, joined thousands of cheerful runners on Sunday to support the Kabaka Birthday Run, a charitable celebration aimed at overcoming challenges in the public health sector of the country.
The 2023 Kabaka's Birthday run was projected to raise awareness and strengthen the efforts to fight the HIV/ AIDS prevalence in Buganda and Uganda at large, under the theme: "The fight to end HIV/ AIDS by 2030."
During the Kabaka Run 2023, Uganda Baati provided support through various means, including financial contributions and the provision of branded T-shirts for its employees who participated in the event. The company's staff enthusiastically took part in the race, demonstrating their commitment to leading a healthy lifestyle and supporting the Buganda Kingdom's efforts to improve healthcare in Uganda.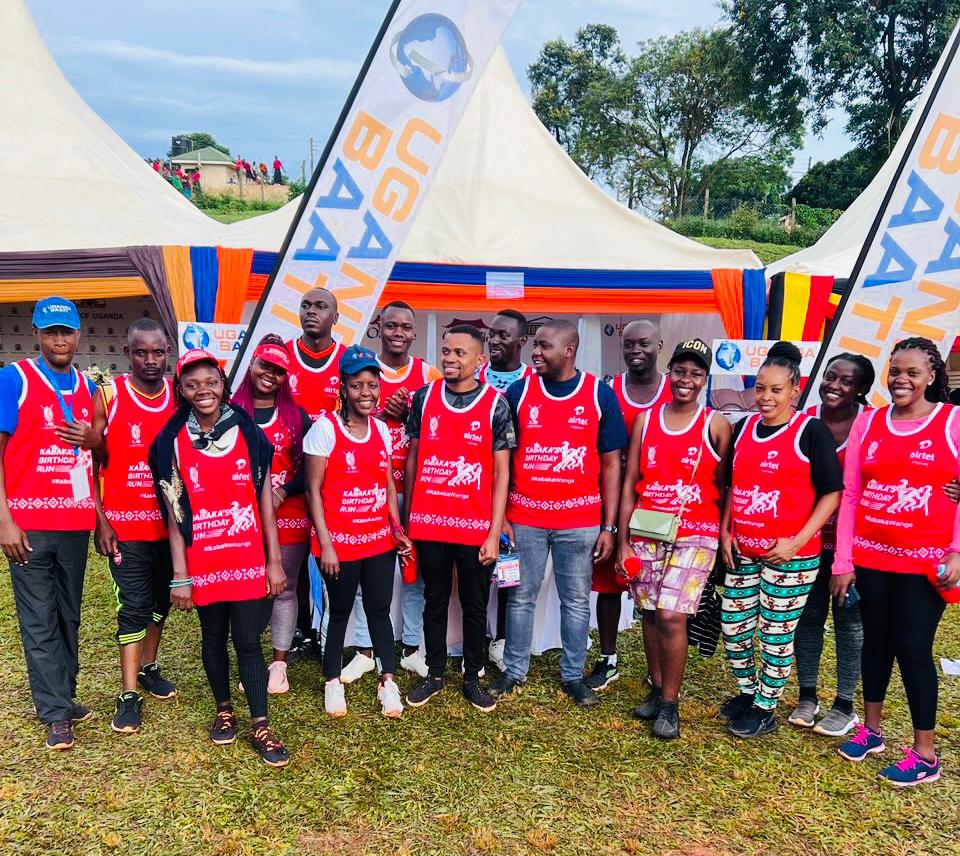 "Uganda Baati under the Safal Uganda Baati Foundation lives by the values of being a responsible and involved corporate citizen. The Uganda Baati Social Investment Programs are primarily focused on the communities in which we operate. Health is one of the four core pillars of our social investment initiatives and continues to prioritize as evidenced in our approaches. Under the SAFAL Uganda Baati Foundation, we have successfully opened two clinics; in Kampala and Tororo, that offer medical services at greatly subsidized fees, and some others for free. For example, immunization for children, medical camps, and community sensitization programs," George Arodi, the Business Head at Uganda Baati said.
During the first quarter of 2023, the Kampala clinic reported over 100 free HIV screening tests for the masses on top of additional services like free immunization (110 children were immunized during this period), ultrasound scanning, free health consultations, and family planning services.
"Through the Uganda Baati Clinics here in Kampala and Tororo, we promise to continue offering mass HIV testing, counseling, and community education. We believe that working together we can lower the prevalence of HIV even further," he added.
"Uganda Baati has a long history of supporting community development and social responsibility initiatives in Uganda. As a leading building solutions provider, the company has been a trusted partner for many Ugandan families and businesses, and as such, we are pleased to be associated with this cause as we also build and strengthen our relationship with the Buganda Kingdom," he added.
Owekitiibwa katikkiro Charles Peter Mayiga thanked the runners for their unwavering support and commitment throughout the years and called upon each one to be part of the change they wish to see in the health sector. "We are happy to see Ugandans participate in such large numbers in this year's run. We can only prosper with a healthy population. I'd like to appreciate all our supportive partners for joining us in reducing the disease burden and building a healthy and productive population," he remarked.
The run was flagged off by His Majesty the Kabaka of Buganda, Ronald Muwenda Mutebi II at Lubiri, Mengo amidst thousands of cheerful runners who braced the morning showers to participate.
End
About Uganda Baati Limited:
Uganda Baati Limited is a Safal Group member, the largest steel roofing company in Africa. Founded in 1964, Uganda Baati was the first company in the East African region to set up an ultra-modern Galvanizing line. With branches in Tororo and Arua and 13 Showrooms across the country, Uganda Baati is the country's leading manufacturer and supplier of roofing sheets and allied building products.  
For more information
Ian Rumanyika – Head of External and Corporate Affairs,
Tel: +256 312 260962/3