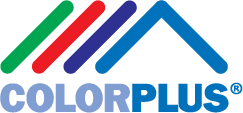 The Colorplus® Textured range has a sophisticated textured finish favoured by architects and designers. The slightly granular appearance is substantially different from a conventional flat finish, making it particularly attractive on roof sheeting. Alternative applications include interior cladding.
This patented coating protects the steel in two ways:

1. The enhanced paint formulation retains colour integrity and reduces dust retention
2. The inherent strength of the steel also reduces the impact of hail and high winds, further reducing maintenance costs over the service life of the roof
Virtual Roof Visualizer
Don't just imagine it. See it.
TRY IT OUT