We're UGANDA BAATI LIMITED
Uganda Baati Limited is a member of the Safal Group of companies. The Safal Group is the largest steel roofing company in Africa . The group has metal coating lines in Kenya, Tanzania, Uganda & South Africa, including colour coating lines in Kenya & South Africa. Safal is the first organization in Africa to have set up the Aluminium-Zinc coating technology.
Founded in 1964 – Uganda Baati was the first company in the East African region to set up an ultra-modern Continuous Galvanizing line. With branches in Tororo and Arua, Showrooms in Mbarara, Gulu, Jinja and Mbale. Uganda Baati is the country's leading manufacturer and supplier of roofing sheets and has the widest range of roofing products in galvanized, aluminium-zinc coated and pre-painted material. Uganda Baati is a specialist in providing customized roofing solutions.
In Uganda, Uganda Baati Limited (UBL) was the first to introduce the ZincAL coating technology for all its roofing sheets to give the consumer the benefit of the product. With a coating of Aluminium-Zinc over the ordinary steel, this technology provides for longer service life and extends the durability of modern coated steel. It should also be noted that all pre-painted roofing sheets from Uganda Baati are also made with a ZincAL base and then pre-painted with a double coat of color using the Optima Plus double coat colour system for lasting color.
Uganda Baati range of roofing sheets include: Lifestile, Romantile, Versatile, Covermax, Maxcover, Classicor, Tekdek, Newlok, Saflok700 and DumuZas. In addition to providing the best roofing solutions for the nation, Uganda Baati seeks to contribute to the sustainable development of the community that surrounds it by being socially responsible mainly through the Chandaria Medical Clinic which is operated by the company.
60's
The first company in the East African region to set up an ultra-modern Continuous Galvanizing line.
2007
Introduced steel roofing tiles sold as Versatile brand. A beautiful and prestigious lightweight tile like roofing sheet marketed as a premium brand for the discerning user.
2015
First to introduce the Aluminium zinc coated steel (Zincal) branded as Dumuzas on unpainted roofing. Offering better heat reflectivity which results in cooler interior, making it the most preferred brand for Uganda.
2018
May 2018 saw the launch of the grand customer service center at the Company Headquarters on Mulwana Road, Industrial Area in Kampala. Customers of Uganda Baati are now served faster and better in a setting which is world class in layout and design.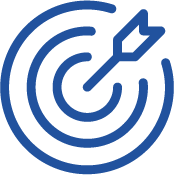 Mission
We deliver trusted building solutions that are made with Pride and care to provide superior customer value.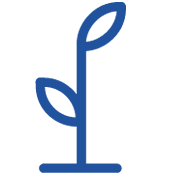 Vision
An Africa built with pride.
Our Values
Customer First. Excellence. Partnerships. Integrity. Care
Safal Group
The Safal Group is Africa's largest producer of steel roofing and sheeting and was the first producer of Aluminium Zinc coated steel on the continent.With over 36 businesses, and insights gathered over 50 years, it has remained at the forefront in developing and providing products that lead the industry.
The outputs of more than 30 roof manufacturing operations make it the largest producer of metal roof sheeting in Africa. To complement its roofing brands, specialist products have been developed by the Safal Group – such as fastener products, steel pipes and hollow sections, and other value-added accessories for the building industry.
The Safal Group lays great emphasis on being a socially responsible corporate citizen. Its focus is primarily on the communities in which it operates and particularly those who are most affected by poverty and social disadvantages. The Group also supports innovators who serve as role models for community upliftment.
At all its plants, the Safal Group's manufacturing processes are designed and managed with sustainability in mind and therein aim to minimize emissions and waste while maximizing energy efficiency.
The Safal Group
10 Countries, 36 Operations, 58years experience
Gainvest SARL, Angola

Safintra Burundi Ltd

Ethipoia Steel PLC

Mabati Rolling Mills, Kenya

Insteel Ltd, Kenya

Steel Supplies (Malawi) Ltd

Safintra Mozambique LDA

Safintra Namibia Ltd

Safintra Rwanda Ltd

Safintra South Africa (Pty) Ltd

Safal Steel (Pty) ltd, South Africa

Alaf Ltd, Tanzania

Uganda Baati Ltd

Safintra Zambia Ltd