UGANDA BAATI OPENS A SHOWROOM IN NANSANA, BRINGING SUPERIOR QUALITY CLOSER TO THE PEOPLE
Nansana, Wakiso, February 21st, 2023- Uganda Baati Limited, a member of the Safal Group and Uganda's leading manufacturer and supplier of quality building solutions, has opened its 12th showroom in Nansana, one of the fastest-growing markets in the Central region.
The opening up of a showroom in Nansana is a strategic market penetration move geared towards growing the overall footprint of Uganda Baati across the country. This is the 12th showroom the company has opened. The other showrooms are in Mbarara, Hoima, Fortportal, Masaka, Mukono, Soroti, Jinja, Gulu, Lira, Mbale and Entebbe Road.
Dr Alan Shonubi, the Board Chairman of Uganda Baati, said the showroom model is to strengthen the route to market and act as an educational centre to the customers about the unique attributes of Uganda Baati products.
"Our figures confirm that the distribution volumes spur alongside wherever a showroom is opened. For this reason, we will work collaboratively with our trade partners and installers to ensure we deliver superior value to our customers," the Board Chairman added.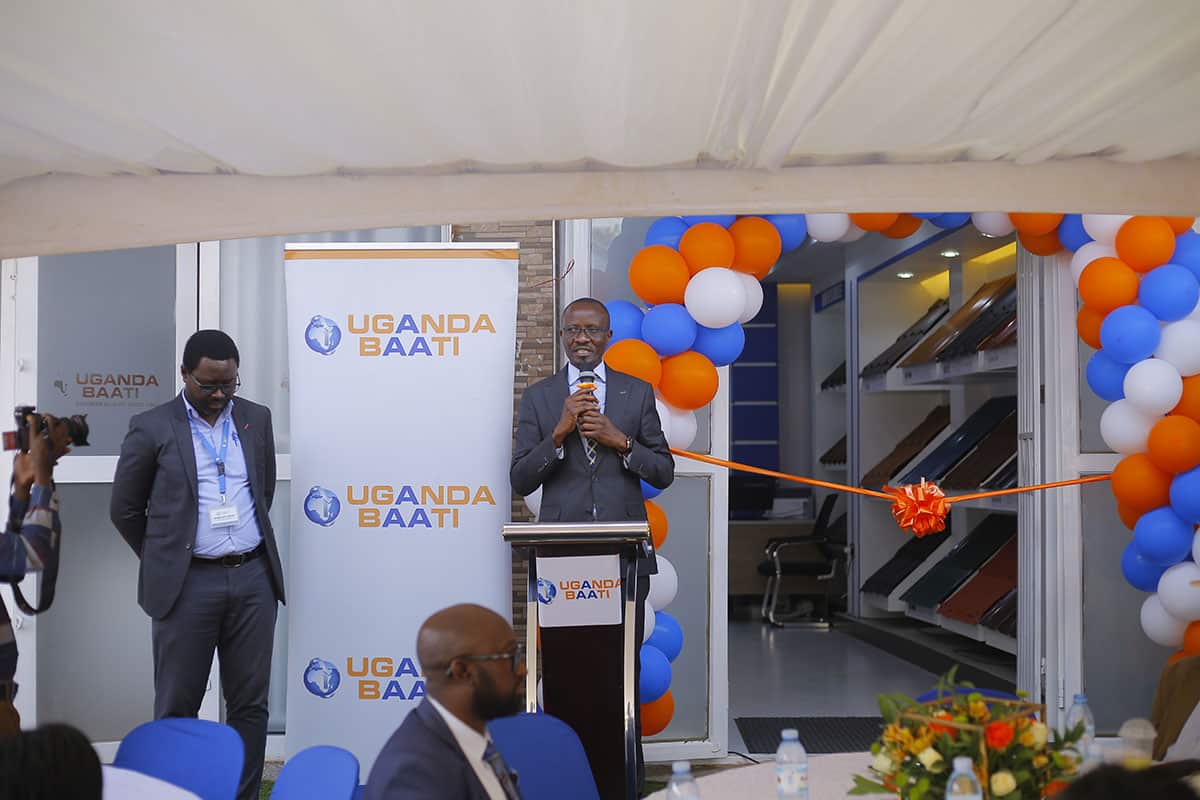 George Arodi, the Business Head of Uganda Baati, said showrooms, other than providing a market channel for the company's brands, are also poised to be centres where the company's trained staff will offer technical expertise about the products to the customers. Uganda Baati, which pioneered metal roof sheeting in Uganda about 60 years ago, has grown to its current position as a leader in total building solutions for customers. The company has won the coveted Platinum Award as the Best Company in Roofings and Steel in Uganda. Uganda Baati focused on using showrooms and other channels to ensure Ugandans get value for money through quality products. The showroom will focus on selling the key company brands –  Orientile, Romantile, Versatile, Lifestile, Saftherm and Fixtite.
"The Nansana showroom will immensely improve the customer experience. We shall work with installers in this area to ensure we deliver superior customer value. From experience, showrooms have proved to offer great support in advancing the business of our distributors, just the same way telecom companies co-exist with their distributors within the same market space," George Arodi said
"At my age, we grew up knowing Uganda Baati as the only iron sheets. We saw them on our father's houses, and they are the ones I have on my house. I trust the quality, and I'll be happy to recommend it to my residents. I also know this showroom will provide employment opportunities for the youth here." Said Benjamin Lutaaya- the Local Council Chairperson
Nansana is located on the main highway between Kampala and Hoima, the Kampala-Hoima Road and is a high-density working-class neighbourhood with a population of over 600,000 occupants. This confirms the demand for additional housing needs requiring superior-quality building solutions.
About Us:
Uganda Baati Limited is a Safal Group member, Africa's largest steel roofing company. Founded in 1964, Uganda Baati was the first company in the East African region to set up an ultra-modern Continuous Galvanizing line. With branches in Tororo and Arua and 12 showrooms nationwide, Uganda Baati is the country's leading manufacturer and supplier of roofing sheets and allied building solutions. The company has won the prestigious Platinum Award as the Best Company in Steel and Roofing in Uganda.  End