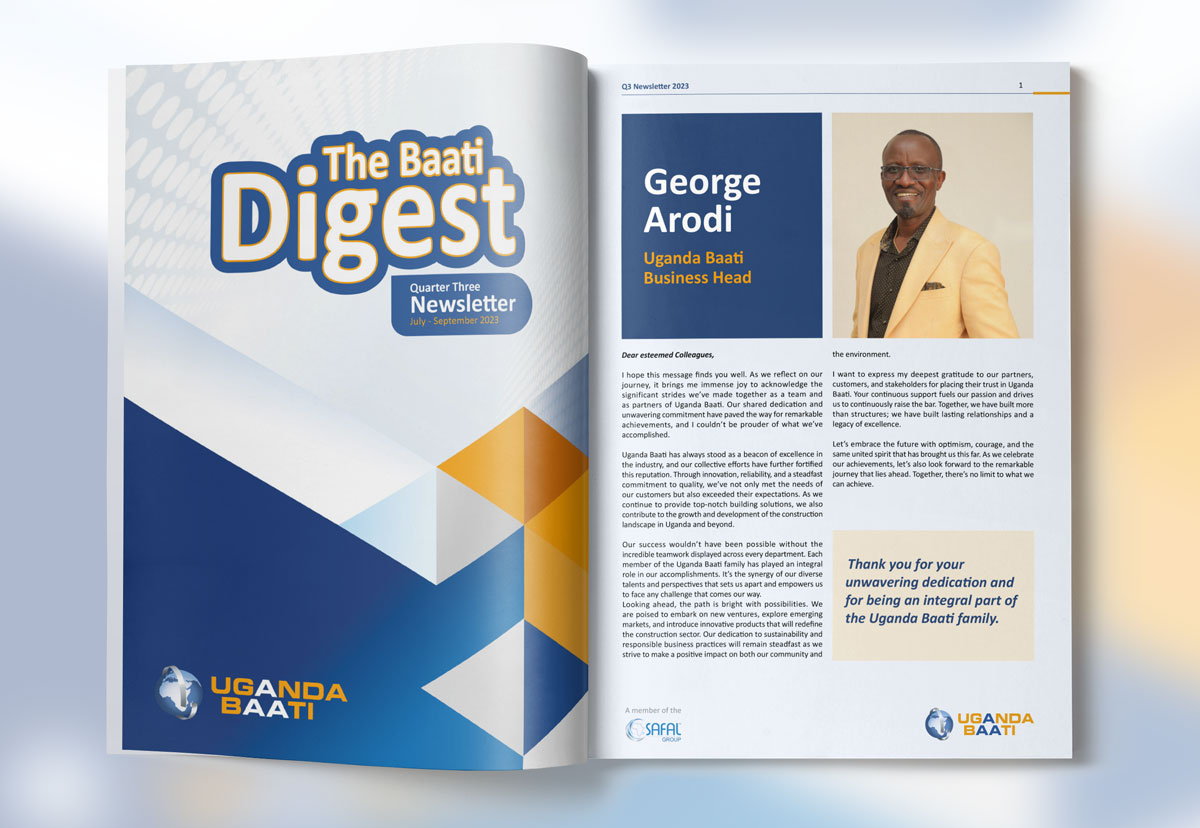 UGANDA BAATI NEWSLETTER; Q3 OCT 2023
Dear esteemed Colleagues,
I hope this message finds you well. As we reflect on our journey, it brings me immense joy to acknowledge the significant strides we've made together as a team and as partners of Uganda Baati. Our shared dedication and unwavering commitment have paved the way for remarkable achievements, and I couldn't be prouder of what we've accomplished.
Uganda Baati has always stood as a beacon of excellence in the industry, and our collective efforts have further fortified this reputation. Through innovation, reliability, and a steadfast commitment to quality, we've not only met the needs of our customers but also exceeded their expectations. As we continue to provide top-notch building solutions, we also contribute to the growth and development of the construction landscape in Uganda and beyond.