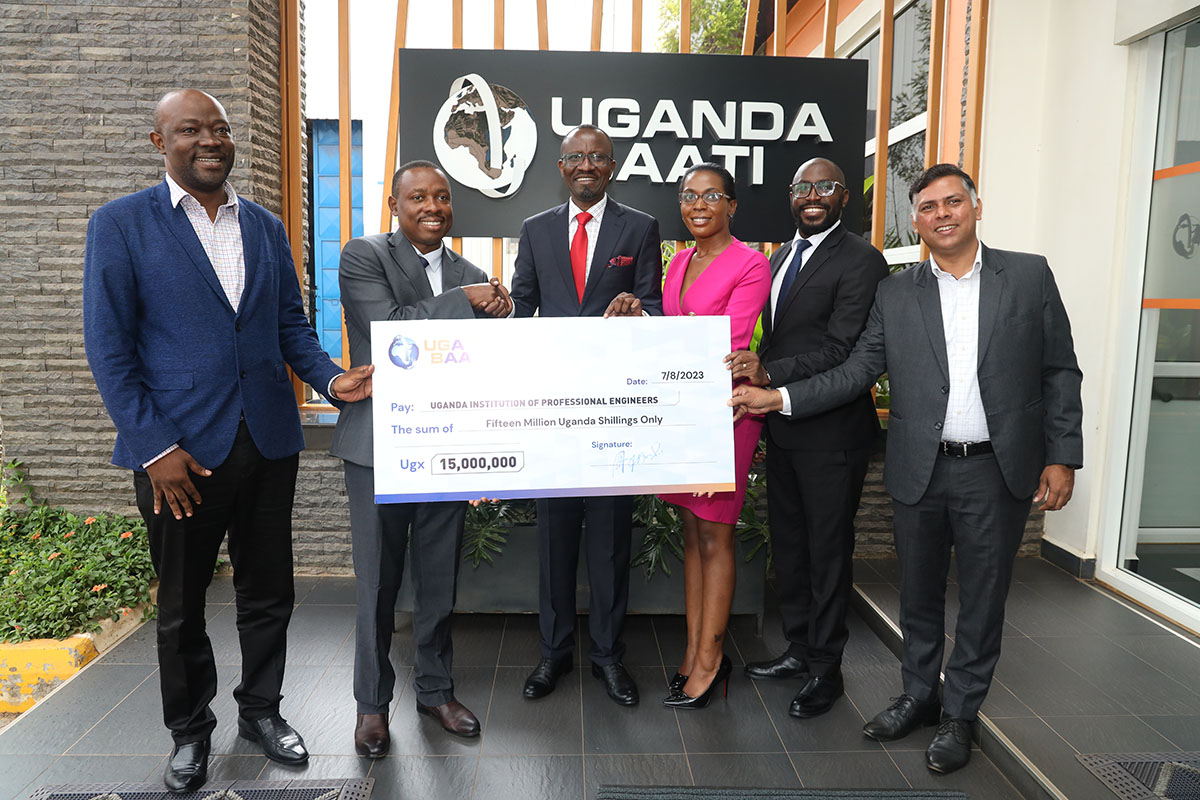 Uganda Baati Limited Partners with the Uganda Institution of Professional Engineers in the upcoming 26th National Technology Conference & Exhibition.
7th August 2023 Kampala – Uganda Baati Limited, a leading provider of innovative and sustainable building solutions, has today announced its partnership with the Uganda Institution of Professional Engineers (UIPE) in the upcoming 26th National Technology Conference & Exhibition. This was during the sponsorship handover event where Uganda Baati handed over a Ugx 15 million cheque as part of their commitment.
Speaking at the handover ceremony, Uganda Baati's CEO George Arodi expressed his enthusiasm for this partnership stating that the UIPE plays a big part as influencers in this industry. "There is a lot of competition in the steel sector with price distortion for different construction materials as manufacturers take shortcut on their manufacturing processes to be cheap in the market, a vice which can be damaging for both the professional engineers and the customers.," Arodi noted.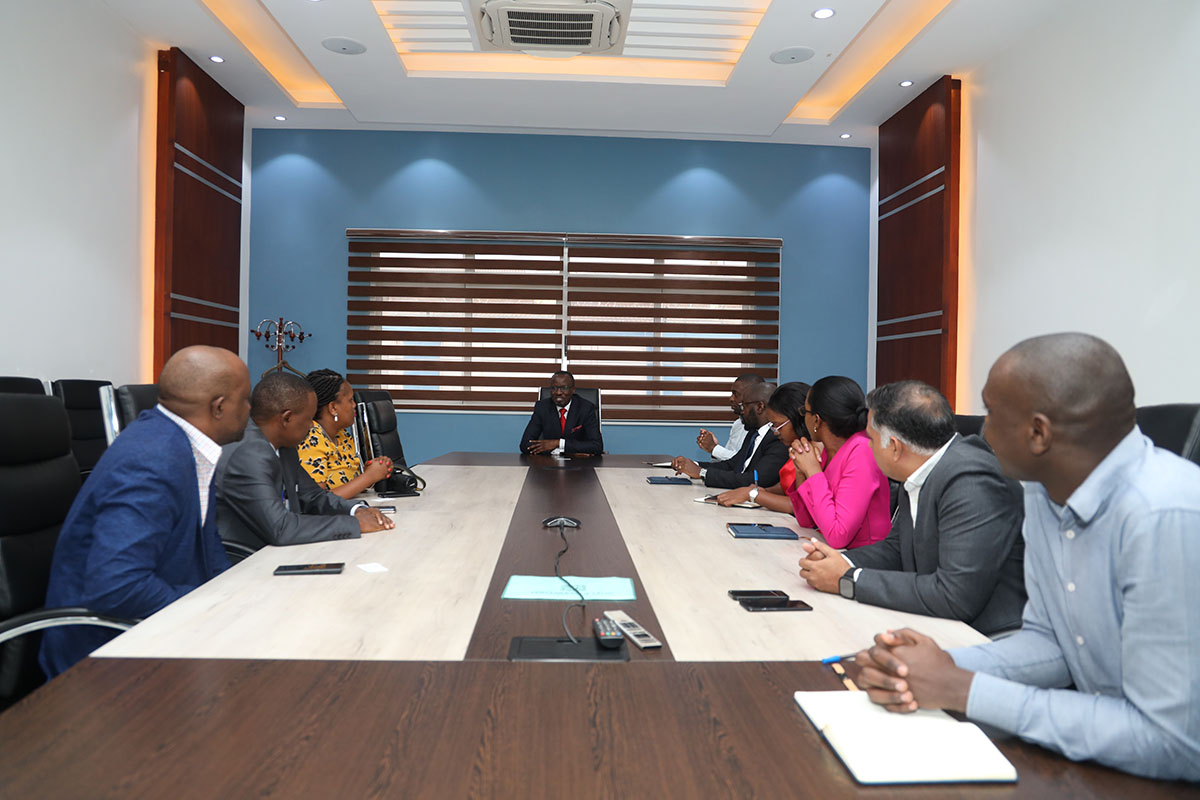 "Therefore, as Uganda Baati we are looking forward to this partnership, and hopefully extend it beyond the conference. It is important to sensitize the members and people generally on the importance of quality when it comes to building matters. We look forward to exploring new opportunities for growth and collaboration within the engineering community through other intervention programs with young graduates at the universities'' he said.
The President of the UIPE, Engineer Andrew Muhwezi said, "We must be mindful of how one mistake can tarnish the image of our profession, and hence why such partnerships are key. We are glad to partner with a brand that is mindful of quality and are convergent in mind with our vision and mission as Engineers. Good products provide the user with the product life experience and minimizes wastage and loss in replacements, hence we must work together with the regulatory bodies to protect the consumer interests too. This also helps mitigate the infiltration of counterfeits and substandard products."
"We must continuously update our people on the latest developments, therefore we plan to use the upcoming exhibition as a platform to bring in information from our various partners and create awareness amongst our members about different products and innovations in the industry," engineer Muhwezi remarked.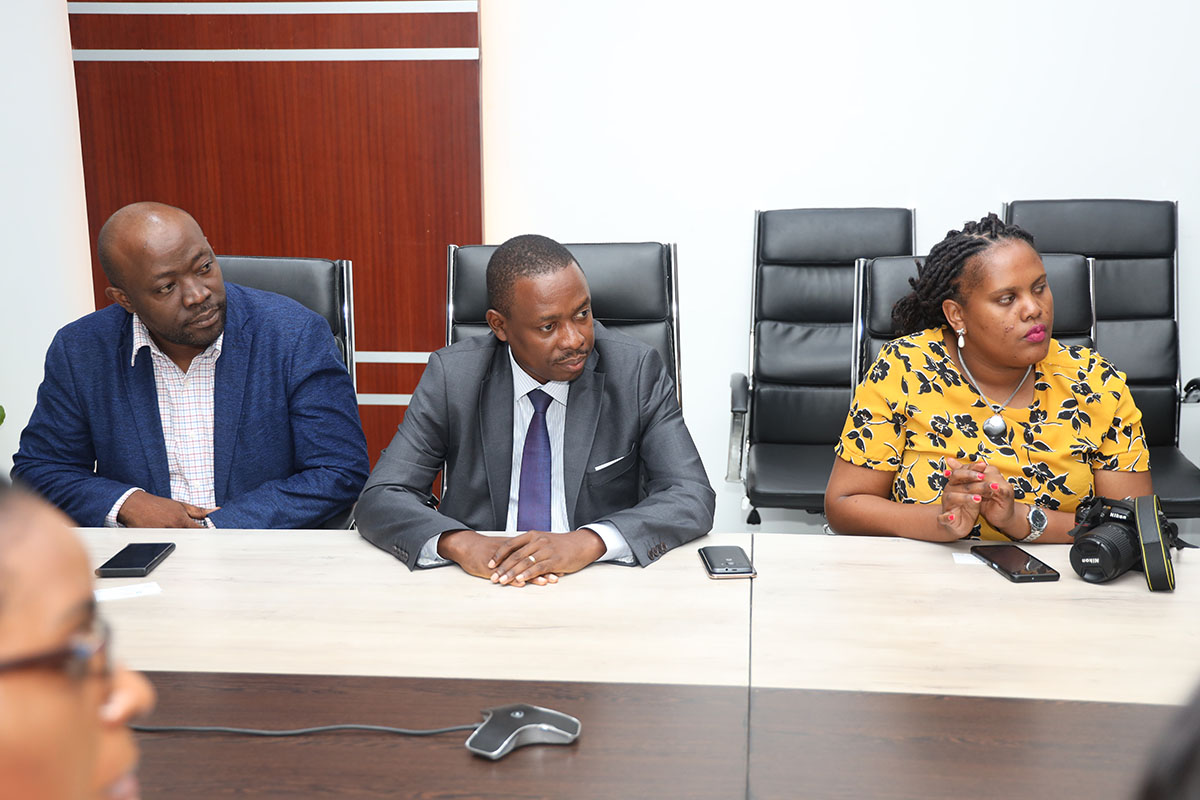 The Uganda Institution of Professional Engineers (UIPE) has organized the 26th National Technology Conference and Exhibition (NTCE) slated to take place on Thursday 17th – Friday 18th August 2023 Hotel Africana, Kampala (Uganda). This highly anticipated event brings together industry experts, engineers, technology enthusiasts, and key stakeholders to deliberate on the latest advancements and innovations in the engineering sector.
Uganda Baati's strategic partnership with UIPE reflects its commitment to fostering growth and innovation in the engineering sector, contributing to the sustainable development of Uganda's infrastructure.
END
About Uganda Baati Limited:
Uganda Baati Limited is a Safal Group member Africa's largest steel roofing company. Founded in 1964, Uganda Baati was the first company in the East African region to set up an ultra-modern galvanizing line. With branches in Tororo and Arua and 13 showrooms across the country. Uganda Baati is the country's leading manufacturer and supplier of roofing sheets and allied building products.
For more information
Ian Rumanyika,
Head of External and Corporate Affairs,
Tel: +256 312 260962/3