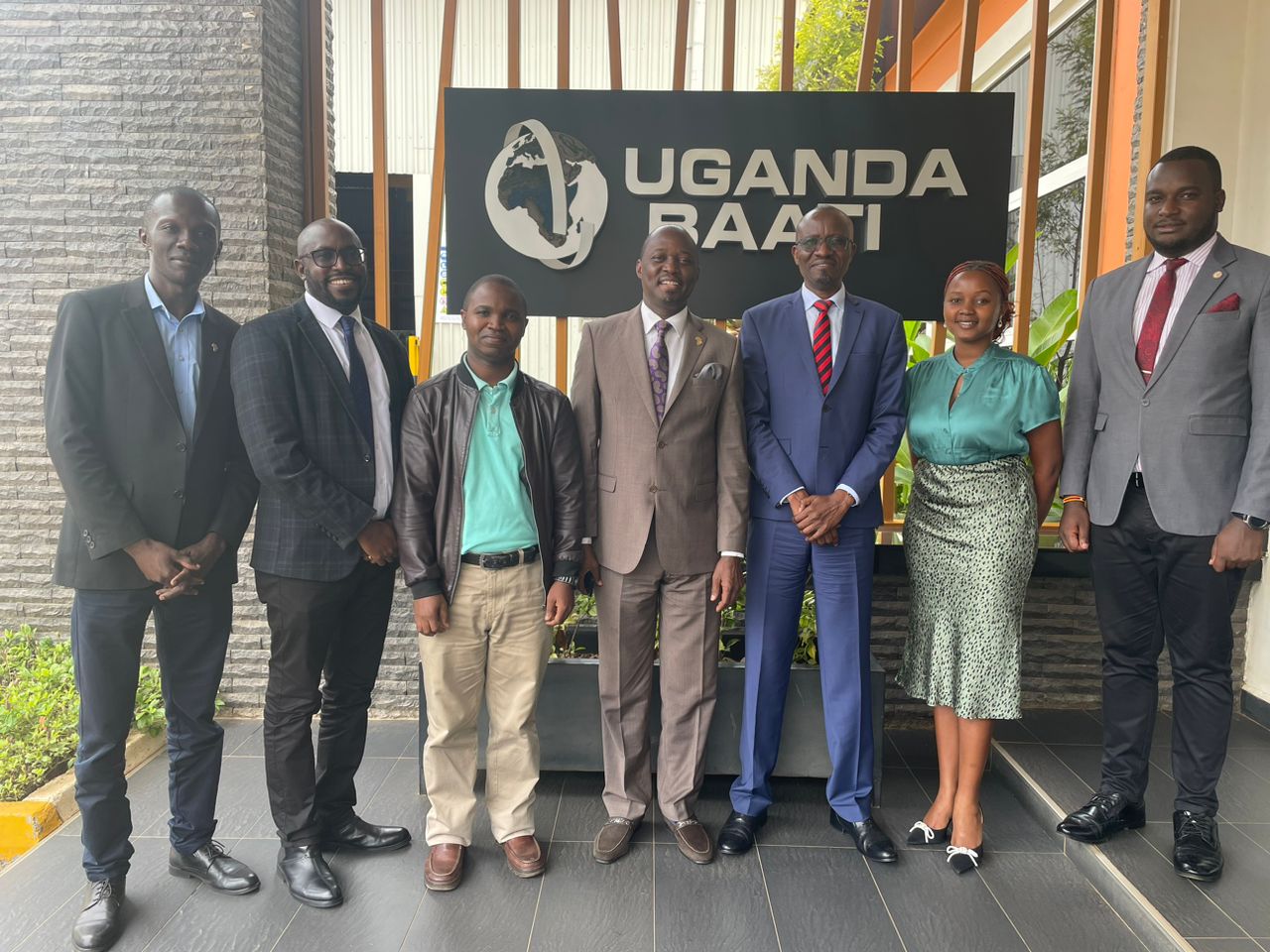 Malaria Free Uganda Board Meets Uganda Baati, Seeks Private Sector Partnerships to Fight Malaria in Uganda.
Kampala, 3rd April 2023 – Malaria remains a major public health concern in Uganda despite the several interventions the country has implemented to reduce the incidence of malaria, including the distribution of insecticide-treated bed nets, indoor residual spraying of insecticides, and the use of artemisinin-based combination therapy (ACT) as the first-line treatment for malaria.
According to the 2021 World Health Report, Uganda contributed 5.4 percent of malaria cases, and 3.5 percent of deaths (caused by malaria) were registered in Africa, making it the 3rd highest statistic in the continent. An estimated 95% of the population is at risk of the disease. It is the leading cause of morbidity and mortality in the country, accounting for approximately 30% of all outpatient visits, 15% of hospital admissions, and up to 20% of all deaths, particularly among pregnant women and children under five years old.
Speaking at the meeting with Uganda Baati Limited offices, Kenneth Mugisha the Chairperson of Malaria Free Uganda said partnerships are essential in fighting malaria in Uganda because malaria is a complex disease that requires a multi-sectoral approach to address.
"No single organization or sector can tackle the challenge of malaria alone. It requires collaboration between different stakeholders, including the government, civil society organizations, private sector, and international partners to overcome this issue," Mugisha added.
George Arodi, the Business Head at Uganda Baati Limited applauded the Malaria Free Uganda team for their efforts aimed at ensuring Uganda is malaria-free by 2030. "It is essential that we play our roles, as per our capacities, to ensure that the communities we serve are healthy and disease free. A healthy community makes for a good customer," he remarked.
In Uganda, partnerships have played a critical role in the fight against malaria. The government has partnered with international organizations such as the World Health Organization and the Global Fund to Fight AIDS, Tuberculosis, and Malaria to provide technical and financial support to malaria prevention and control programs. Civil society organizations such as the Uganda Red Cross Society have also been instrumental in community engagement and advocacy efforts.
"At Uganda Baati, we believe in teamwork as part of our core values, and as such, partnerships are essential in the fight against malaria in Uganda. They enable the different stakeholders to work together to achieve a common goal, which is to reduce the burden of malaria and improve the health and well-being of Ugandans" Arodi said.
Partnerships can leverage the collective voice of different stakeholders to advocate for increased political and financial commitment to malaria prevention and control efforts. It is also a good way to pool financial and technical resources that can aid in the fight against malaria.
Malaria Free Uganda was launched in September 2020 by the Honorable Minister of Health, Dr. Jane Ruth Aceng as a public-private partnership aimed at supporting the Ministry of Health's National Malaria Control Division by removing bottlenecks and resource gaps.
End
About Uganda Baati Limited:
Uganda Baati Limited is a Safal Group member, the largest steel roofing company in Africa. Founded in 1964, Uganda Baati was the first company in the East African region to set up an ultra-modern Galvanizing line. With branches in Tororo and Arua and 13 Showrooms across the country, Uganda Baati is the country's leading manufacturer and supplier of roofing sheets and allied building products. 
For more information
Ian Rumanyika
Head of External and Corporate Affairs,
Tel: +256 312 260962/3